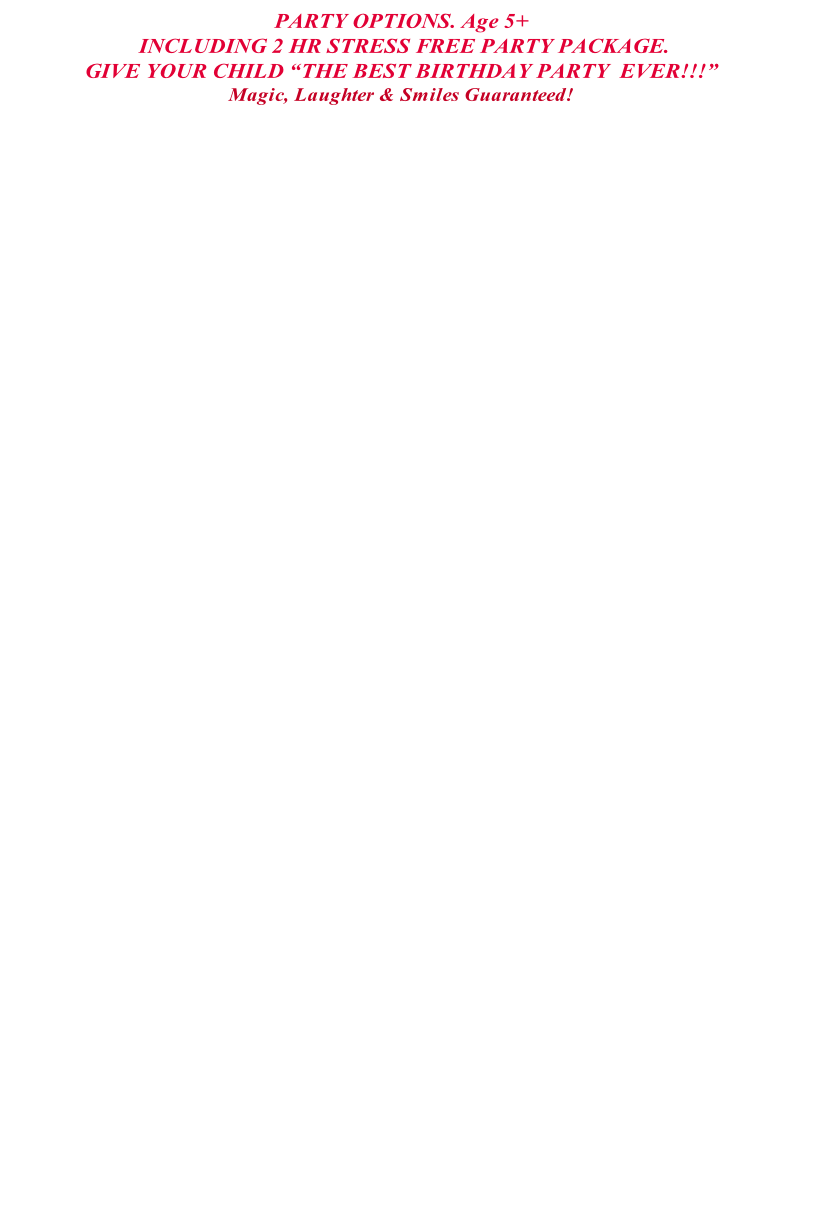 And the best part for you is that OzMoses will run the whole party,
so you can sit back and enjoy the fun too!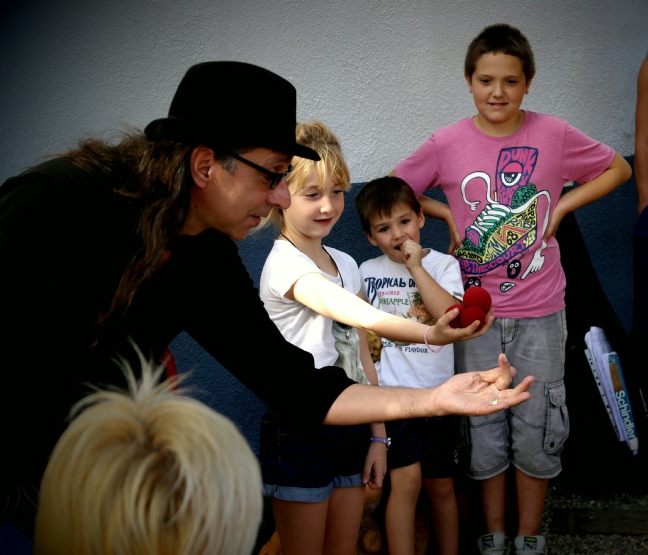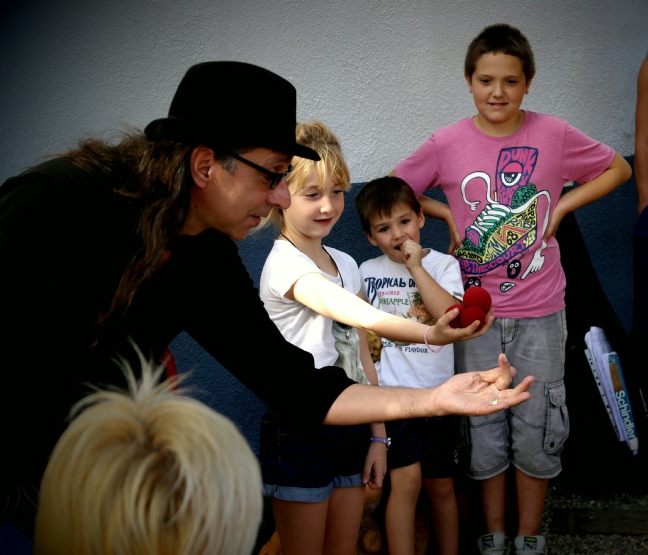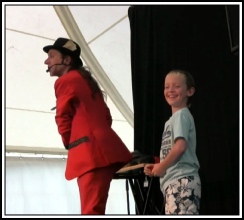 Appearing at parties across the South-west, OzMoses will come to your chosen venue and organise all the entertainment for the whole party so it will be easy and stress free for you.
Your children grow up quick so you want to make sure the special times like birthday parties are as magical and memorable as possible. OzMoses will give your child and all their friends a birthday party they will remember and talk about for years to come.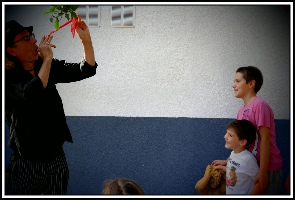 Right from the moment the party starts OzMoses will have all the children engaged and having fun and games. No one gets left out as all are non elimination party games .
OzMoses will then have the children enthralled and delighted, as your birthday child is the star throughout the hilarious 45 min magic show.
The birthday child will save the day by rescuing the special birthday cake OzMoses has been trying to create for the finale.
After the show the children can all sit down to the party food. OzMoses will keep them amused and occupied until everyone has finished eating . Then the all important birthday child is surrounded by friends and family as the birthday cake is bought in for the candles to be blown out to a rousing chorus of 'Happy Birthday'.
Once the cake is safely out of harms way, the 'Mega Kids Disco' commences. An interactive musical dance experience, which lasts through to the end of the
BEST BIRTHDAY PARTY EVER!!!!!
Naturally OzMoses is happy to provide any combination of the elements mentioned above, whatever works for you on your child's special day. So please do get in touch and discuss what it is you would like him to bring to your party.